Megalithic Heads
Contributors' Photographic Gallery of Faces and Heads.
---
Stanton Drew Cove.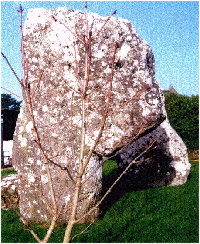 Photograph by Pete Glastonbury
Hi Res.....................(481kb)

---
Kilmartin, Western Scotland.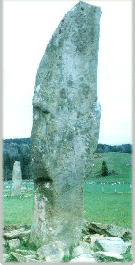 Photograph supplied by Pete Glastonbury
Hi Res.......(73.3 kb)

---
Long Meg, Cumbria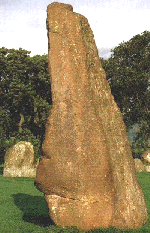 photograph supplied by Pete Glastonbury
Others including David Vickers have reported seeing this head as well.
Hi Res..... (116 kb)

---
Calder Stones, Liverpool.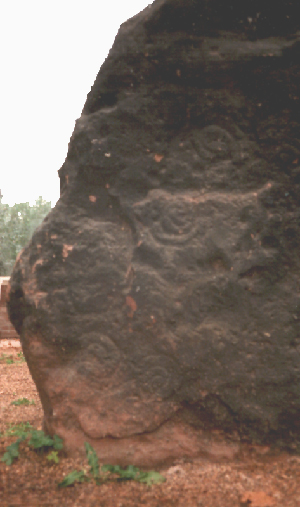 Stone C. Photograph taken on 29 Dec 1999 by Mark White (London) who suggests that this could be a human head in left profile. There are many well-executed spirals engraved on this megalith, besides some well-worn or dubious ones.
Hi Res .......(118 kb)

---
Island of Guernsey.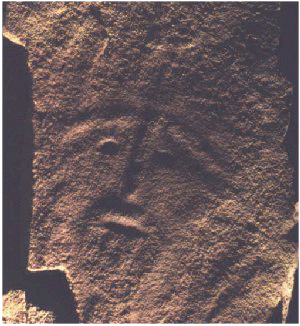 Photograph contributed by Andrew Burnham of an excellent carved face from a chambered Neolithic monument (Le Dehus) on the island of Guernsey.
Hi Res..... (73.7 kb)

---
..

---